Rabu, 27 Nov 2019 14:54 WIB
Ini Dia Nominasi Game Terbaik 2019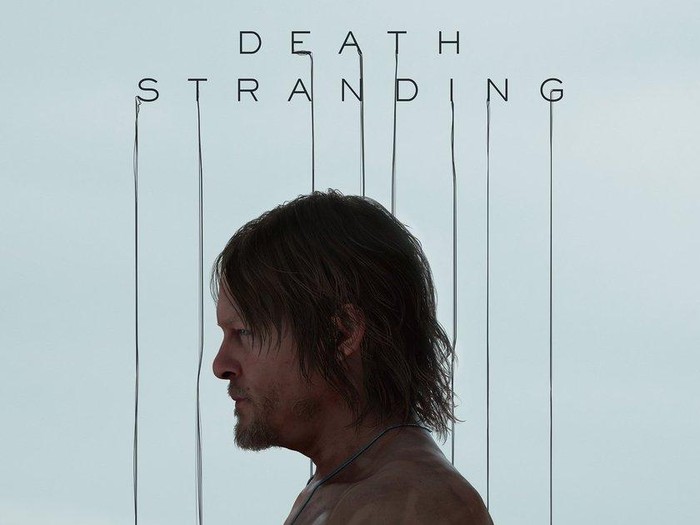 Foto: istimewa
Jakarta
- Kalau dunia film punya ajang penghargaan Oscar, dunia game juga tidak kalah. Ada Game Awards 2019 untuk
video game
terbaik. Ini dia nominasinya.
Ada banyak game keren yang diluncurkan tahun ini. Tapi apakah Anda sudah memainkan yang terbaik? Game Awards 2019 mengumumkan daftar nominasi game terbaik tahun ini.
Ternyata, game single player masih menjadi tren untuk tahun ini.
Death Stranding
buatan Hideo Kojima dapat 9 nominasi termasuk Game of The Year. Control buatan Remedy dapat 8 nominasi.
Selain itu Sekiro: Shadows Die Twice dari Software dan Activision dapat 5 nominasi. remake Resident Evil 2 rupanya mendapat tempat istimewa di hati gamer dengan 3 nominasi.
Yang mengejutkan adalah,
Star Wars
: Jedi Fallen Order malah tidak masuk nominasi apapun. Nah Game Awards bakal digelar di Microsoft Theatre, Los Angeles, AS pada Jumat, 13 Desember 2019.
Ini dia daftar lengkap semua nominator Game Awards 2019 dari berbagai kategori:
Game of the Year
Control (Remedy/505 Games)
Death Stranding (Kojima Productions/SIE)
Super Smash Bros. Ultimate (Bandai-Namco/Sora/Nintendo)
Resident Evil 2 (Capcom/Capcom)
Sekiro: Shadows Die Twice (From Software/Activision)
The Outer Worlds (Obsidian/Private Division)
Best Game Direction
Control (Remedy/505 Games)
Death Stranding (Kojima Productions/SIE)
Resident Evil 2 (Capcom/Capcom)
Sekiro: Shadows Die Twice (From Software/Activision)
Outer Wilds (Mobius Digital/Annapurna)
Best Narrative
A Plague Tale: Innocence (Asobo/Focus Home)
Control (Remedy/505)
Death Stranding (Kojima Productions/SIE)
Disco Elysium (ZA/UM)
The Outer Worlds (Obsidian/Private Division)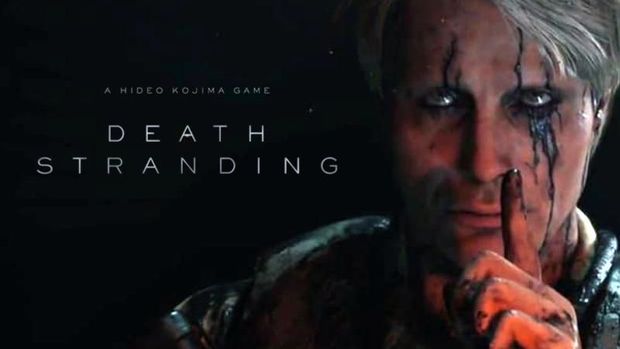 Death Stranding (Internet)
Best Art Direction
Control (Remedy/505)
Death Stranding (Kojima Productions/SIE)
Gris (Nomada Studio/Devolver)
Sayonara Wild Hearts (Simogo/Annapurna)
Sekiro: Shadows Die Twice (From Software/Activision)
The Legend of Zelda: Link's Awakening (Grezzo/Nintendo)
Best Score/Music
Cadence of Hyrule (Brace Yourself Games/Nintendo)
Death Stranding (Kojima Productions/SIE)
Devil May Cry 5 (Capcom)
Kingdom Hearts III (Square Enix)
Sayonara Wild Hearts (Simogo/Annapurna)
Best Audio Design
Call of Duty: Modern Warfare (Infinity Ward/Activision)
Control (Remedy/505)
Death Stranding (Kojima Productions/SIE)
Gears 5 (The Coalition/Xbox Game Studios)
Resident Evil 2 (Capcom)
Sekiro: Shadows Die Twice (From Software/Activision)
Best Performance
Ashly Burch as Parvati Holcomb, The Outer Worlds
Courtney Hope as Jesse Faden, Control
Laura Bailey as Kait Diaz, Gears 5
Mads Mikkelsen as Cliff, Death Stranding
Matthew Porretta as Dr. Casper Darling, Control
Norman Reedus as Sam Porter Bridges, Death Stranding
Games for Impact
Concrete Genie (Pixelopus/SIE)
Gris (Nomada Studio/Devolver)
Kind Words (Popcannibal)
Life is Strange 2 (Dontnod/Square Enix)
Sea of Solitude (Jo-Mei Games/EA)
Best Ongoing Game
Apex Legends (Respawn)
Destiny 2 (Bungie)
Final Fantasy XIV (Square Enix)
Fortnite (Epic Games)
Tom Clancy's Rainbow Six Siege (Ubisoft Montreal/Ubisoft)
Best Independent Game
Baba Is You (Hempuli)
Disco Elysium (ZA/UM)
Katana ZERO (Askiisoft/Devoler)
Outer Wilds (Mobius Digital/Annapurna)
Untitled Goose Game (House House/Panic)
Best Mobile Game
Call of Duty: Mobile (TiMi Studios/Activision)
GRINDSTONE (Capybara Games)
Sayonara Wild Hearts (Simogo/Annapurna)
Sky: Children of Light (Thatgamecompany)
What the Golf? (Tribland)
Best Community Support
Apex Legends (Respawn/EA)
Destiny 2 (Bungie)
Final Fantasy XIV (Square Enix)
Fortnite (Epic Games)
Tom Clancy's Rainbow Six Siege (Ubisoft Montreal/Ubisoft)